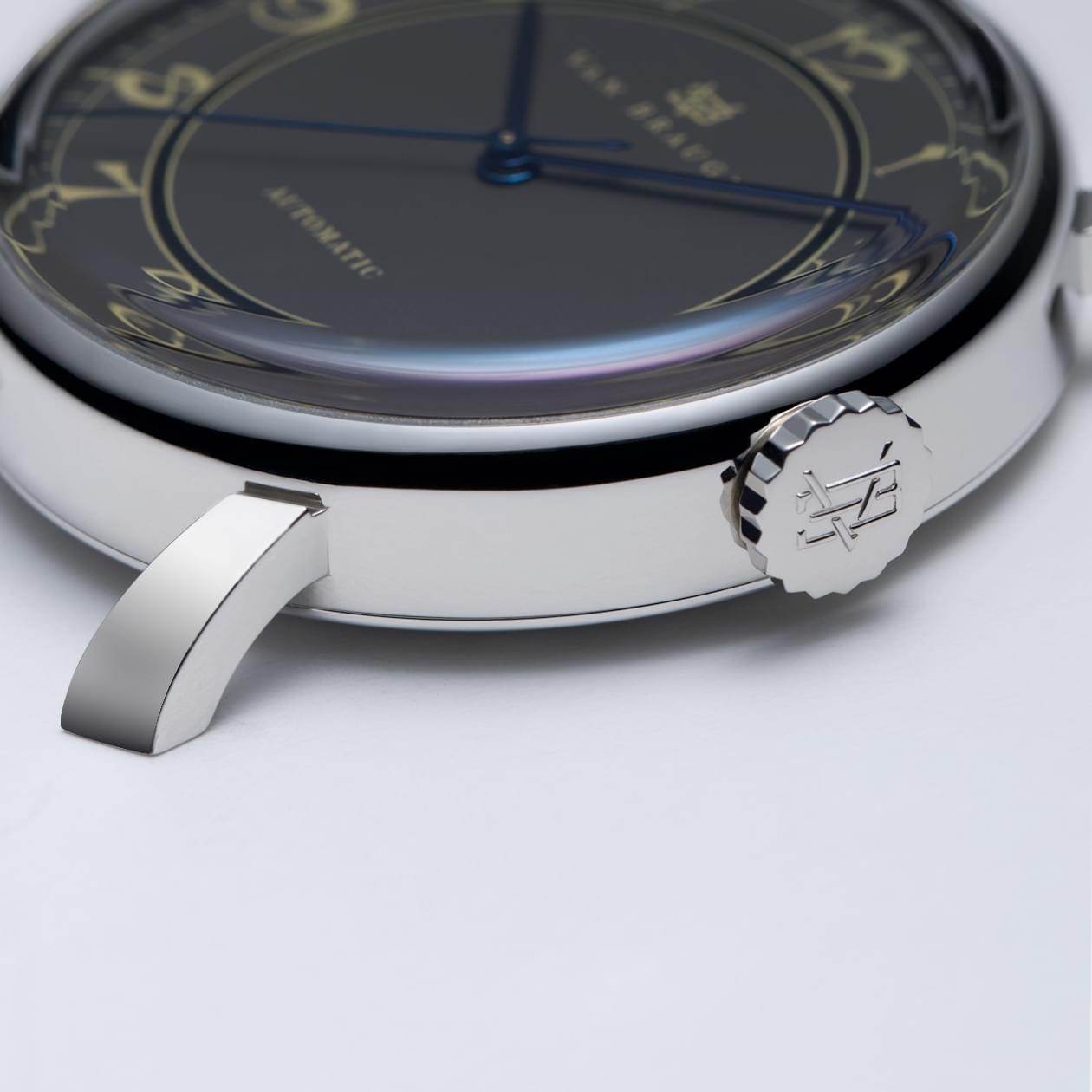 The Case
Imagine adorning your wrist with a classically styled watch that carefully encapsulates the essence of early 20th century timepieces. This elegant treasure, nestled within a polished 38mm stainless steel case, effortlessly transports you to a bygone era. Onlookers will appreciate the finesse with which the double curved box-type sapphire crystal has been treated with an anti-reflective coating, ensuring you can comfortably read the time under any lighting conditions. Furthermore, hidden gaskets on both the front and back lend a sleek, refined appearance to this statement piece. In addition to its stunning aesthetic, the watch boasts practical features such as a triple gasket crown and water-resistance up to 5 ATM, making it both functional and enchanting. This is not just a watch, but a timeless investment for those who appreciate the charm of the past with the convenience of modern specifications.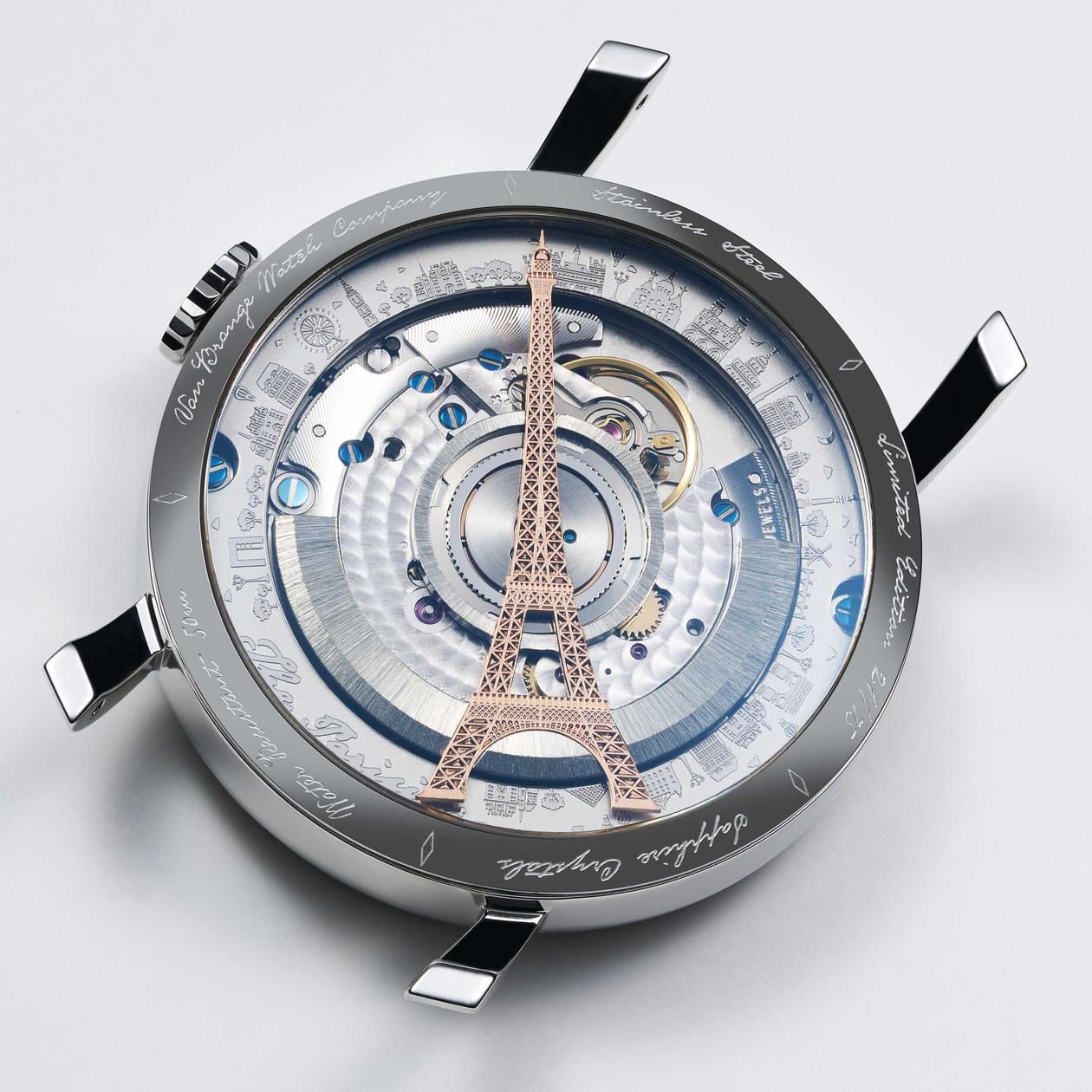 The Case Back & Movement
A fully polished case back, fitted with a double curved sapphire crystal with three layers of anti-reflective coating. The modified 11 ½ ligne calibre VB - 24A automatic movement features 26 jewels, perlage and blued screws. Other highlights include a Glucydur balance, an Anachron balance spring and a Nivaflex 1 mainspring. The balance has a frequency of 28,800 bph and features a 38-hour power reserve and a custom-made rotor that emulates the appearance of the Eiffel Tower. Various depictions of prominent Parisian buildings adorn the movement holder. The movement is suspended in a ring of mu-metal which helps protect it from excessive magnetic forces.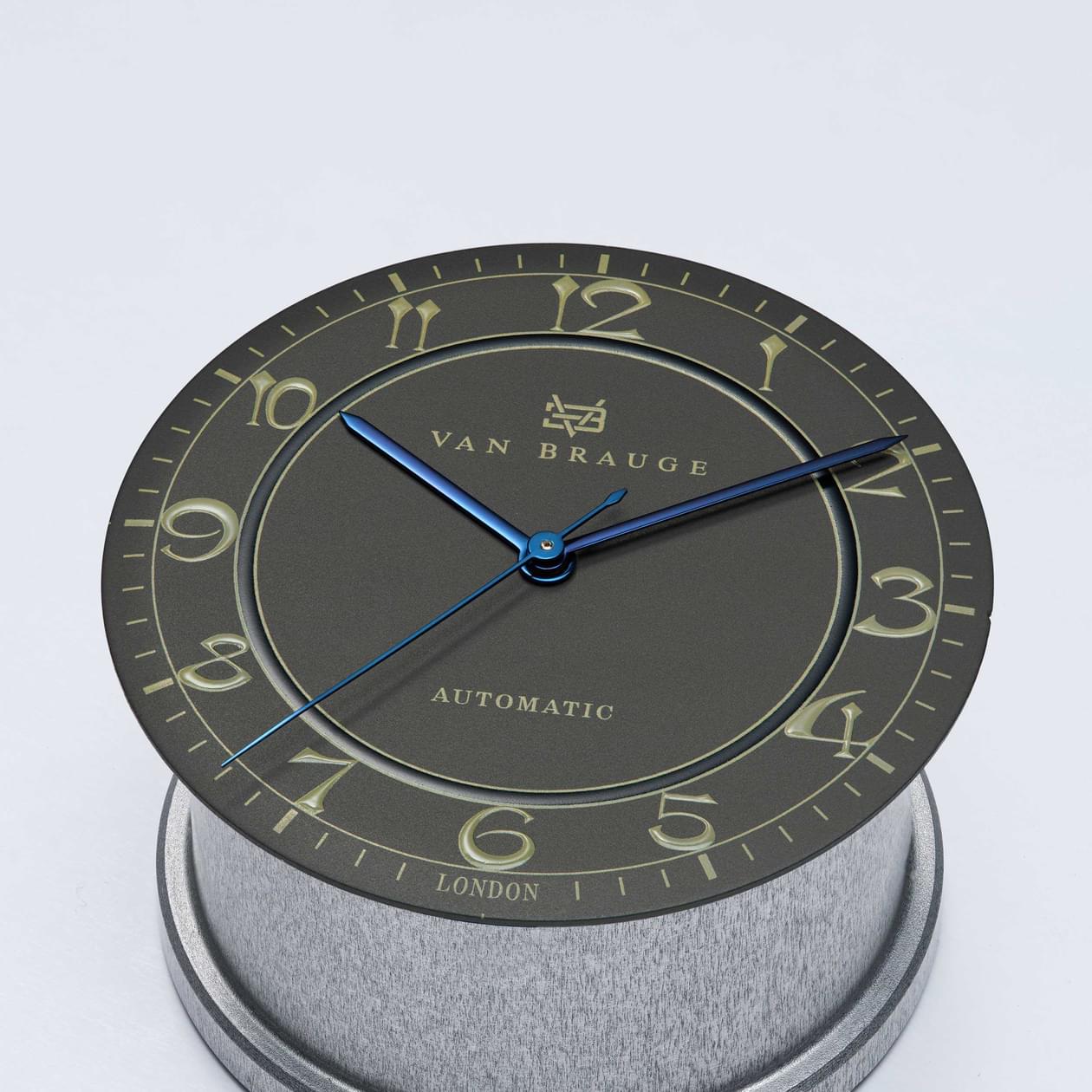 The Dial & Hands
The elegance of a hand painted double curved grey dial comes to life with a touch of Art-Nouveau-inspired numerals in a tasteful cream shade. This unique timepiece imbibes the essence of sophistication and style, speaking volumes about its owner's refined taste for vintage aesthetics. Complementing the alluring grey dial is a light black chapter ring that showcases precision timekeeping and is accentuated by exquisite steel blue hands. These skillfully crafted, slender hands gracefully sweep across the Art-Nouveau numerals, breathing life into each passing moment. A masterpiece of horology, it is bound to captivate the hearts of those who admire the perfect blend of artistic beauty and utilitarian functionality.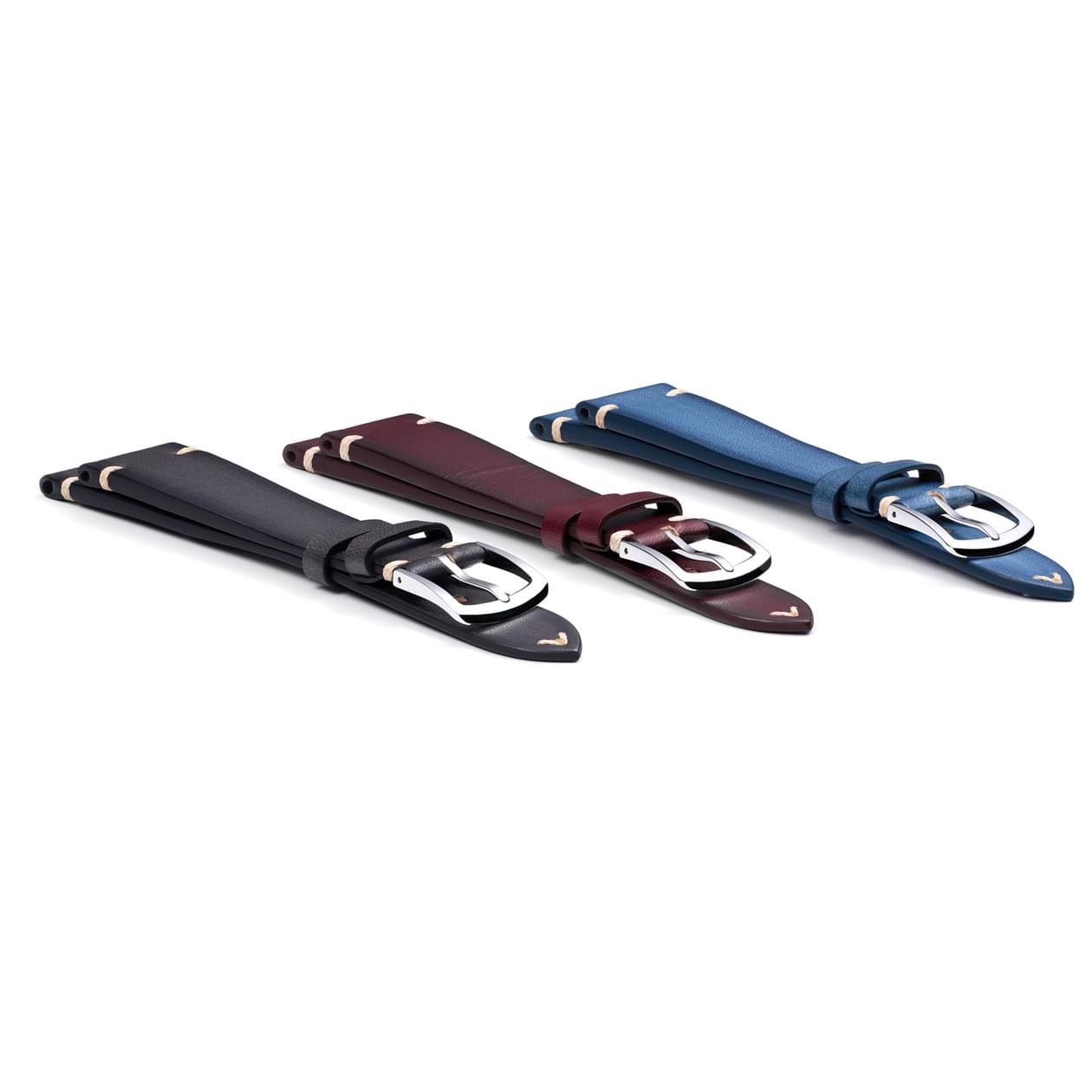 The Strap & Buckle
Hand-crafted by an artisan, the grey leather strap is a truly unique item. Each one is cut, coloured and dyed by hand to ensure a one-of-a-kind look. Every strap is signed on its underside and paired with a custom-made stainless steel buckle from Van Brauge that highlights its details to create a high-quality watch band. Give your wrist an exclusive look with this signature strap.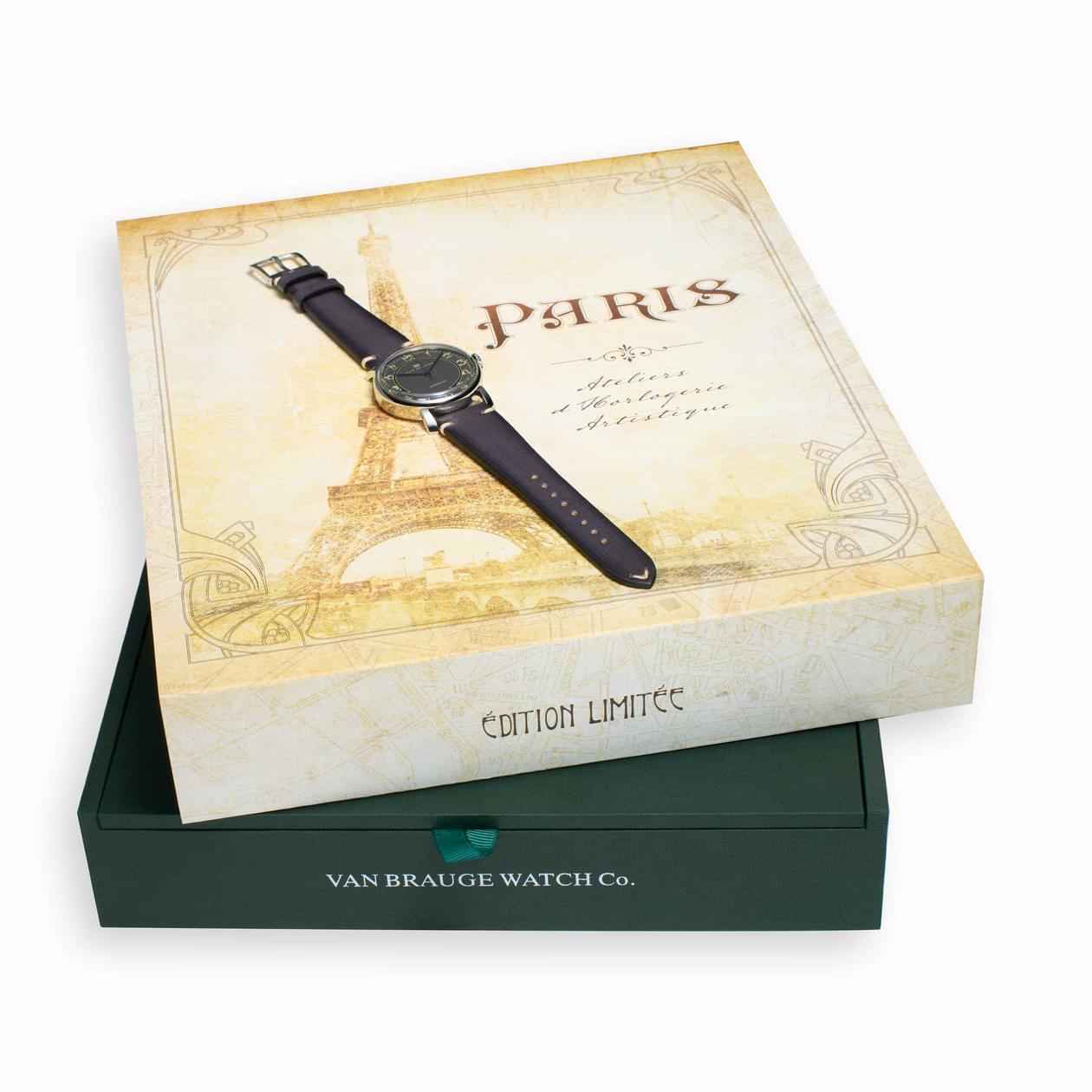 The Presentation Box
This handmade British Racing Green box makes for unique keepsakes. Not only does the box feature an aesthetically pleasing outer sleeve, but it also comes with some extras such as a customised spring bar tool, luxury polishing cloth a owner's medallion and spare strap, your purchase becomes much more than just the timepiece itself. Further tidings in the form of a Van Brauge brochure and warranty booklet cements this magnificent accessory as something special that will last far longer than just the life of the watch itself.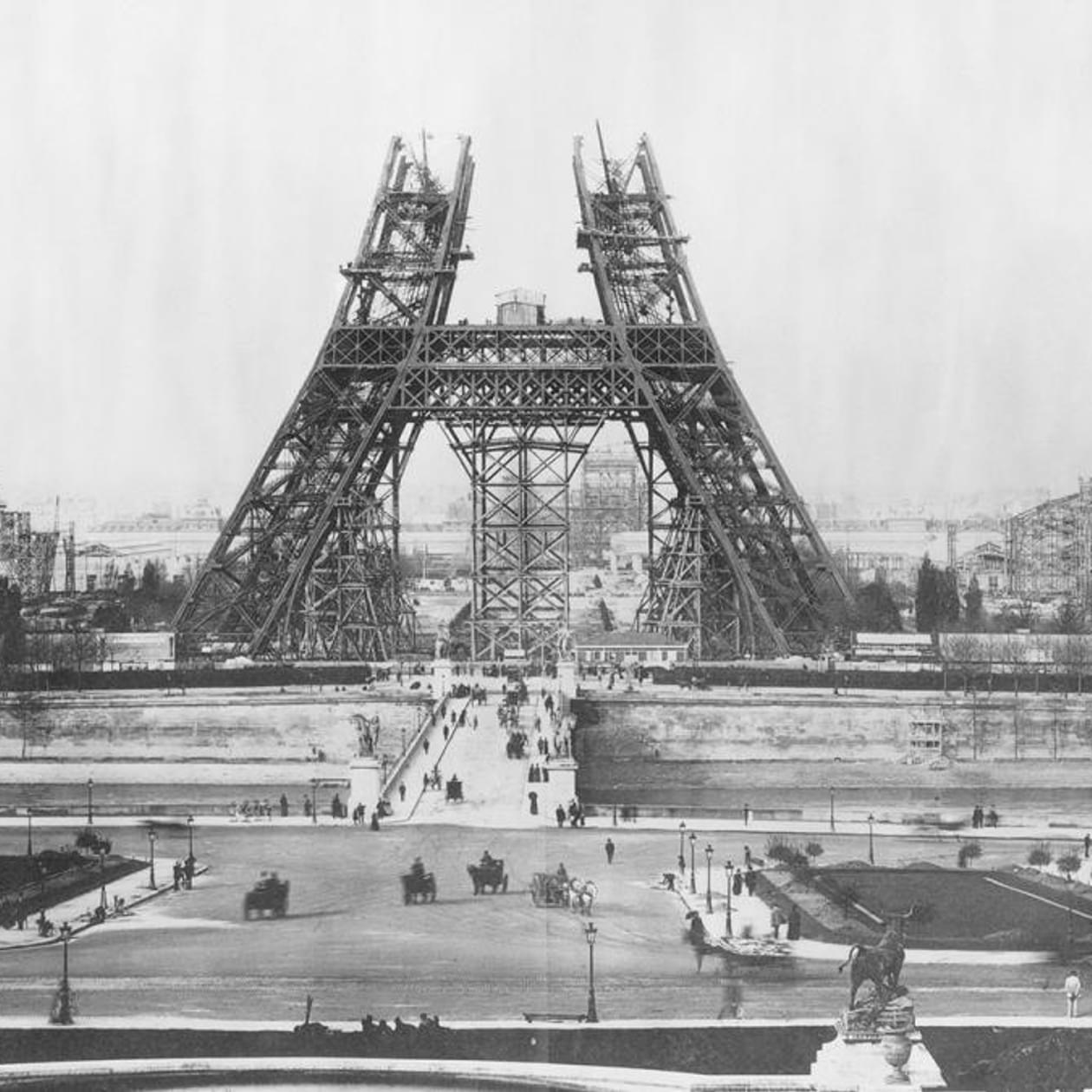 My Inspiration
Step into the world of architectural marvels with the Architect's Collection, a tribute to the most iconic buildings from around the globe. This awe-inspiring assortment of structures showcases the brilliance, innovation, and creativity of mankind throughout the centuries. Each building has a unique story, telling the tale of human resilience, evolving civilisations, and the unwavering spirit of progress. Whether it's the timeless beauty of the Eiffel Tower, the majestic grandeur of the Empire State Building, or the cutting-edge design of the Burj Khalifa, these breathtaking monuments are an enduring testimony to the human quest for greatness. As you explore the Architect's Collection, you'll be captivated by the diversity of architectural styles that define our world, and you'll no doubt find inspiration in the fascinating stories behind each mesmerising edifice. Ignite your passion for travel, art, and architecture as you immerse yourself in this extraordinary assemblage of the world's most iconic buildings.
Hand built in Windsor / England
Five year extended warranty
Free international shipping